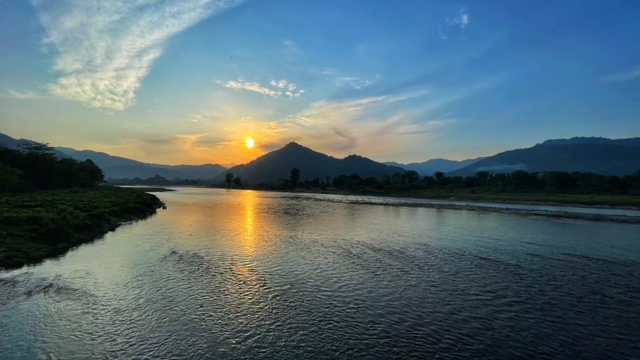 North East India is not a favorite as a holiday destination and somehow has remained elusive from the list of places where people from other parts of India wish to settle down. In a nutshell, it doesn't carry the 'aspirational value'. And I would concede that I too formed a part of this school of thought. When I had to compulsorily travel there and make it my home for two years, I didn't do so with the brightest and happiest feelings. And now that I have left the place after two years, I realize that I have left my brightest and the happiest piece of heart there!
What a gem- albeit unpolished, and thank god for that, else this too would turn into another populated and trashy place- this is, in the crown of India. I discerned that my earlier stand was formed by my ignorance and lack of exposure towards that part of my country like everyone else from the rest of India. Somehow, Northeast largely remained 'they' and didn't form a part of 'us!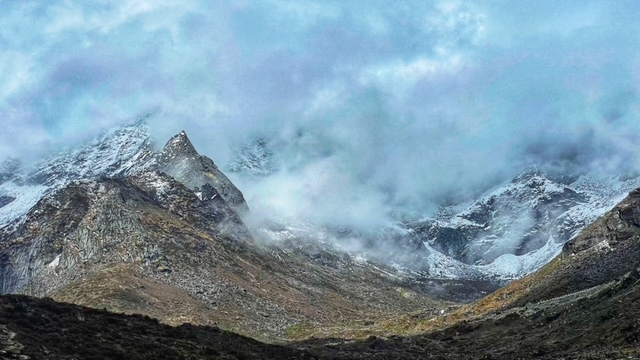 It's time we embrace them and honor them for what they are and by doing so we shall honor ourselves. Previously Known as the seven sisters, Northeast India added Sikkim as its eighth state in 1975 and now its seven sisters and a brother! The aim of this write up is to take you through my journey of Northeast and share the beauty and essence of its cultural and natural wealth.
Northeast is the most ecofriendly part of our country
From the cleanest Asian village, Mawlynnong that lies in the state of Meghalaya to Khonoma in Nagaland , where the villagers banded together to stop unchecked deforestation by outsiders and Apatani tribe of Ziro Valley where people have developed their own unique sustainable methods of farming, north east is truly a green travellers delight!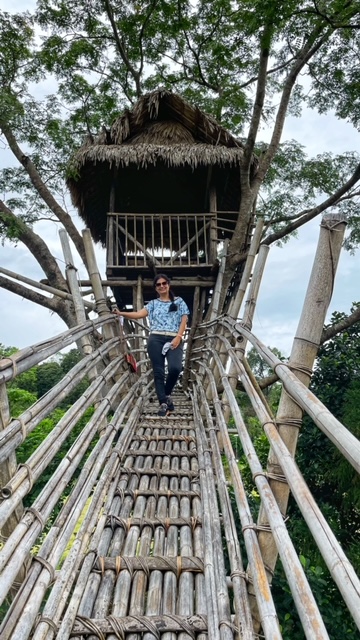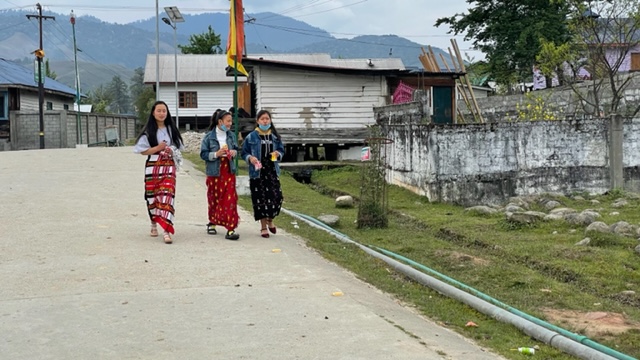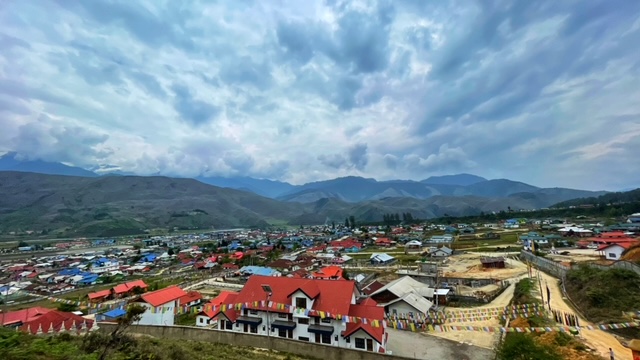 National Parks
When it comes to flora and fauna and their beautiful co-existence, north east is simply a heaven.
Located in the northeast state of Assam, Kaziranga is one of the finest wildlife refuges in the world. Its third in India's top ten national parks. Home to the world's largest population of one-horned rhinos, the park is an undisturbed natural area of wet grasslands, swamps, and pools in the Brahmaputra Valley floodplain. On the UNESCO Natural Heritage list for India, Kaziranga is a great conservation success story, having saved the one-horned rhino from the brink of extinction. In 1903, there were only 12 left in the region; now there are about 1,800!!!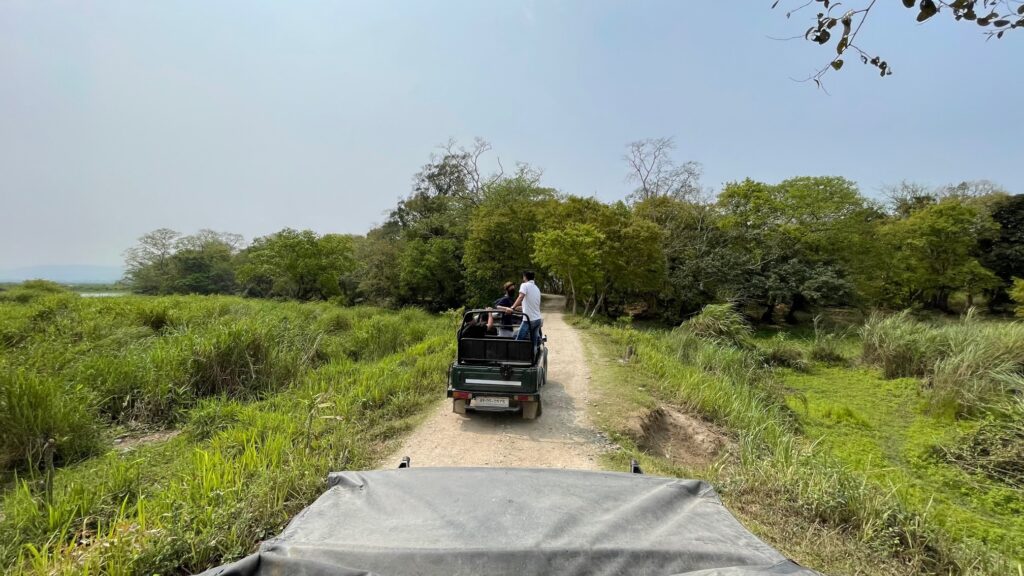 The park also harbours several other endangered species, such as Bengal tigers, Asian elephants, sloth bears, Gangetic dolphin, and many migratory birds. It's the only park in India where elephant-back safaris are still deemed acceptable, as it's the only way to view wildlife in the wet grasslands. Interestingly the national park also has the highest density of tigers in the world. Besides this, there are other national parks like Namdapha, Manas, nameri , Gibbon Wildlife sanctuary etc .
There are some however, which are still special like the Dibru Saikhowa national park, in the Brahmaputra river ecological system and Keibul Lamjao National Park, the only floating national park in the world. It is located in the north-east Indian state of Manipur. It lies in the district of Bishnupur and is a vital part of Loktak Lake. The fact that it is a floating island is a unique feature that attracts nature enthusiasts and researchers from all over the world. The dancing deer which is locally called the Sangai (revered in Manipur) is quite famous .
Lakes and the waterfalls
The Himalayas cover a majority of the landscape in North Indian and Northeast Indian states and approximately 70% of the Northeaster terrains are covered by mountains and hills. And by virtue of this, the entire north east is full of amazing waterfalls! While some are well known and celebrated in the nature lovers circuit, there are others which remain tucked in the far reaches of the mountains-majestic nonetheless!. From Shungetsar lake and Jung Falls near Tawang to krangsuri falls and Nohkalikai falls in Meghalaya, From exquisite unnamed falls in Walong and Anini in Arunachal Pradesh to India's largest natural freshwater lake Loktak in Manipur, Northeast is simply too rich with amazing water beauties. In the same breath, I must add that Majuli, the largest river island in the world is situated here in our country- in Assam!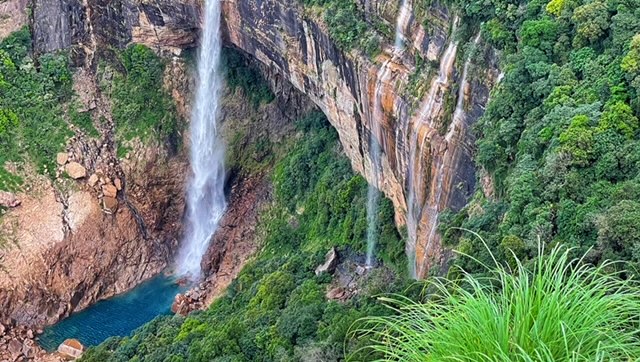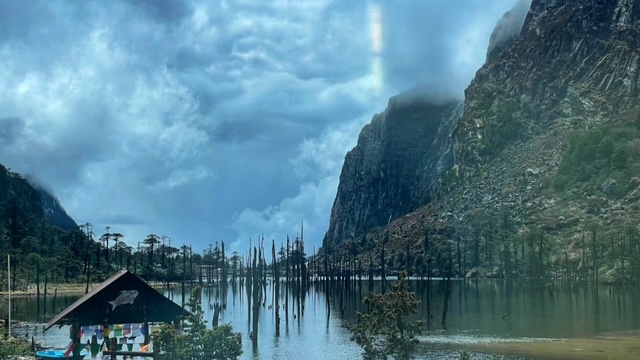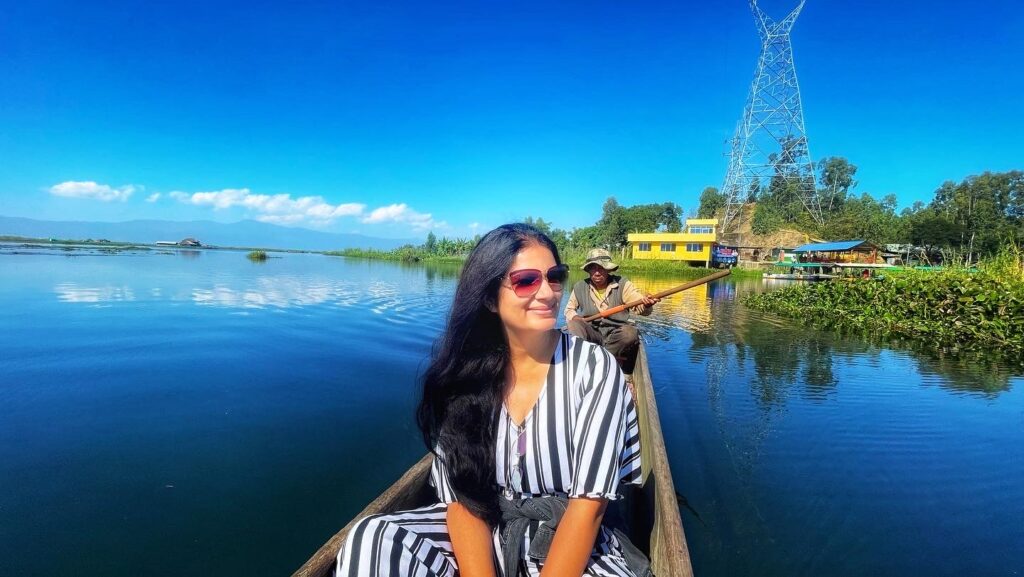 If you want to experience floating on a crystal glass surface, there is Dawki lake in Meghalaya, not far from the cleanest village! The clear emerald green and crystal blue water of the River looks absolutely divine.
As we are talking of water, Mawsynram in Meghalaya is the wettest place on the planet and it experiences an average annual rainfall of 11,871 millimetres.
Rich History
One can be forgiven for being ignorant about the history of north east for not much is included in the school text books or college syllabus. Unfortunately north east history has not been given its due. Some interesting facts I got to know about the Northeast history were simply amazing. The longest ruling Ahom dynasty of Assam ruled the North Eastern parts of India for 598 years . Interesting monuments and temples of that era can be found in the present day Shibsagar of Assam.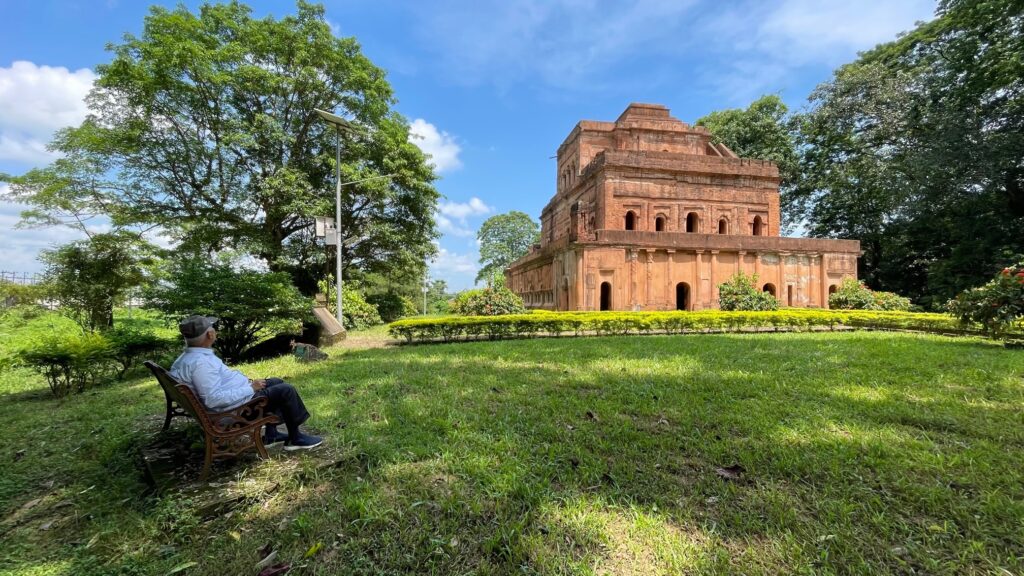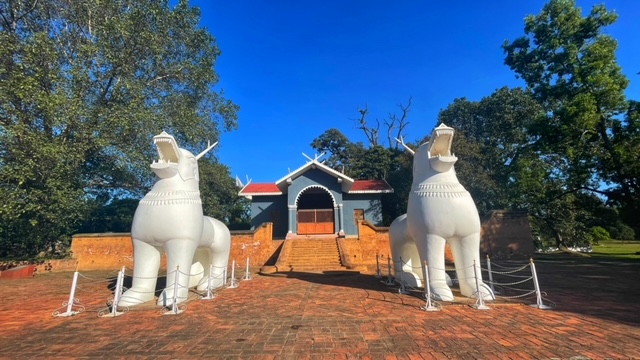 Basically they laid the foundation of the present day Assamese culture, tradition and art. It would surely add to know that they defeated the Mughals 17 times in a span of 60 years (From 1615 to 1682).
Ahom Architecture is one of a kind and can be a delight of any history aficionado. One monument that instantly comes into mind is the 'rang ghar' something like the colosseum of Rome and a first of its kind in Asia!
Besides, northeast has been a prominent theatre during World War 2. The battle of Kohima and the battle of Imphal stand as a testimony to that.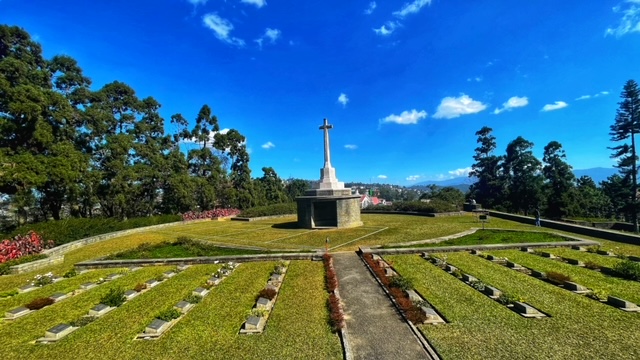 Then, ofcourse , there is this scorching tale of the Indo-China war of 1962. Walong in Anjaw district in Arunachal has a war memorial which celebrates the Bravehearts who laid their lives protecting their motherland
Eclectic Culture
From food to music, architecture to art and craft, northeast is a cauldron of diversity, and yet, each with its own uniqueness. It is home to some of the best musicians in the country. However, most of them are very underrated. Western music, especially, is the source inspiration for most people in the region. Shillong, the capital town of Meghalaya, is also known as the Rock Music Capital of India. Legendary musician Lou Majaw hails from the state of Meghalaya, so does Soulmate, one of India's best blues band – if you are as enthusiastic about jazz and blue, you will love this Indian group, sharing the link of one of their you tube videos. https://youtu.be/mIvXtm8GWMY
If you want to experience the brilliant music coming from north-east India, make sure to attend the Ziro Music festival in Arunachal Pradesh, which is a highly sought-after musical fixture in the country.( Covid though put a spoke in my plan of doing the same).
Incidentally Nagaland holds the record of the world's largest electric guitar ensemble. Talking of Nagaland, it's an eclectic mix of tribes including mighty headhunters, the Koniyaks.
Nagaland cultural festival, Hornbill, is a beautiful rainbow of music, youth and culture. Each tribe has their own hut wherein they show case their way of life. Held from Dec 1st to 10th each year, this is one sought after festival by the whole world.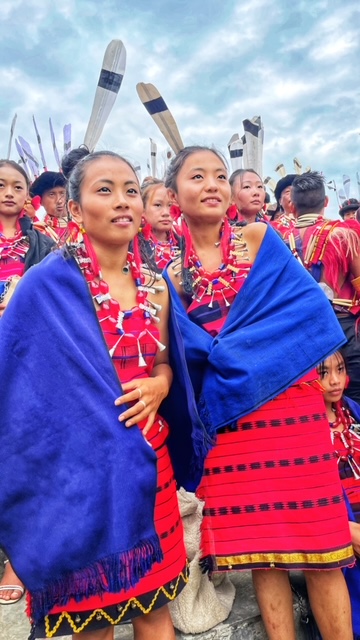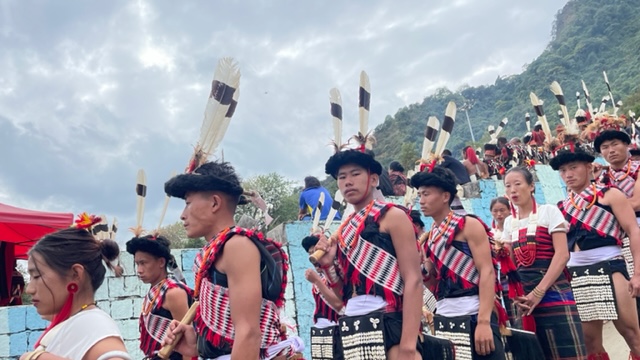 Ofcourse when one comes here, they also explore the famed treks of Dzukou valley. Kisama village is where the Hornbill festival takes place . Kisama is pretty close to Kohima. The hilly capital of Kohima is the anglicized name given by the British, the original name being 'Kewhira' derived from the Kewhi flowers found in the region.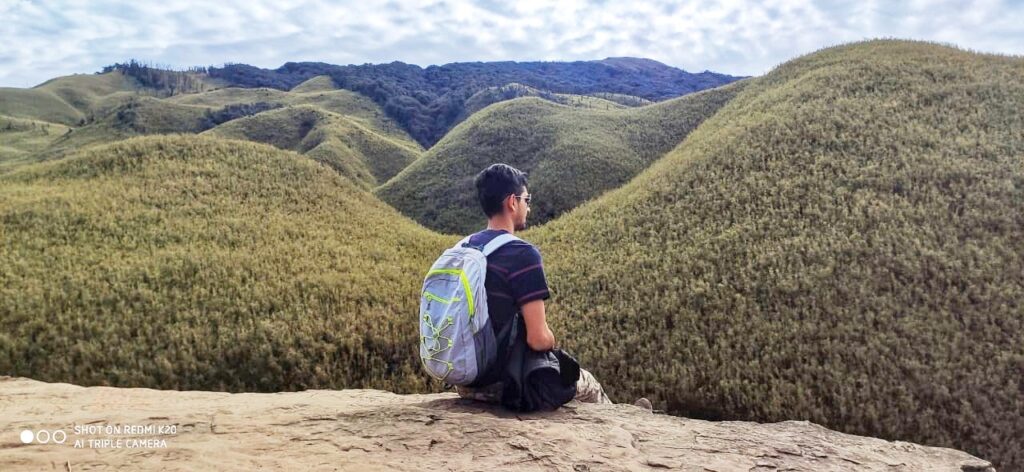 The most obvious and most known cultural gem of North east Remains the famous Bihu dance from Assam. The grace, charm, rhythm, with which this dance is performed is unparalleled. Besides this dance form , there are others, which celebrates Northeasts ways of natural living .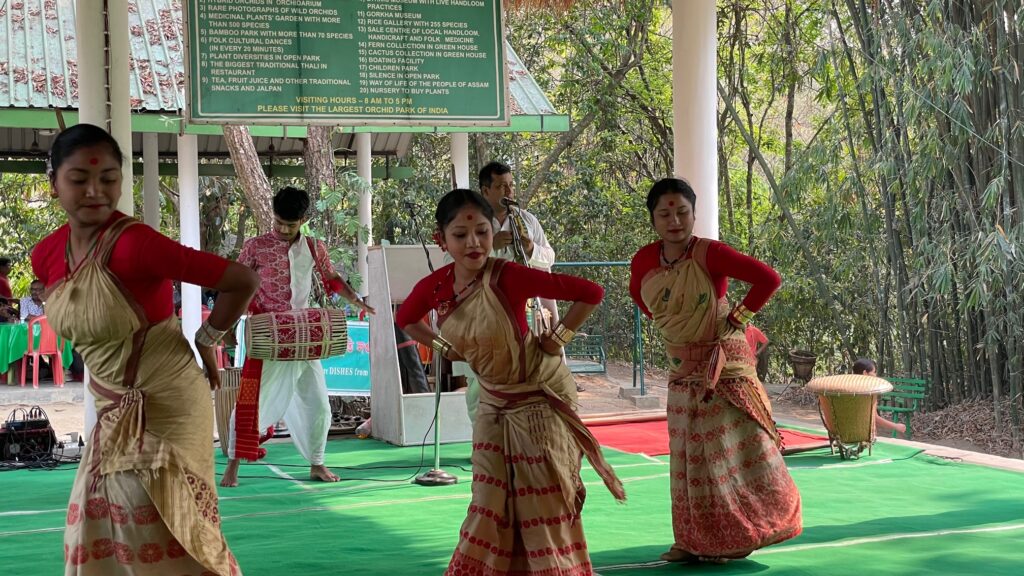 There are plethora of festivals celebrating nature that's celebrated in the entire North east, in different form and diffent times of the year. Losar and Dree in Arunachal, Saga Dawa in Sikkim, Hornbill in Nagaland, the list is simply long.
Land of the rising sun
Arunachal Pradesh literally mean land of the rising sun, not without reasons! Dong Village in Arunachal's Anjaw district receives the first sunlight of India (second only to Japan)and is quite popular amongst the enthusiasts for trekking!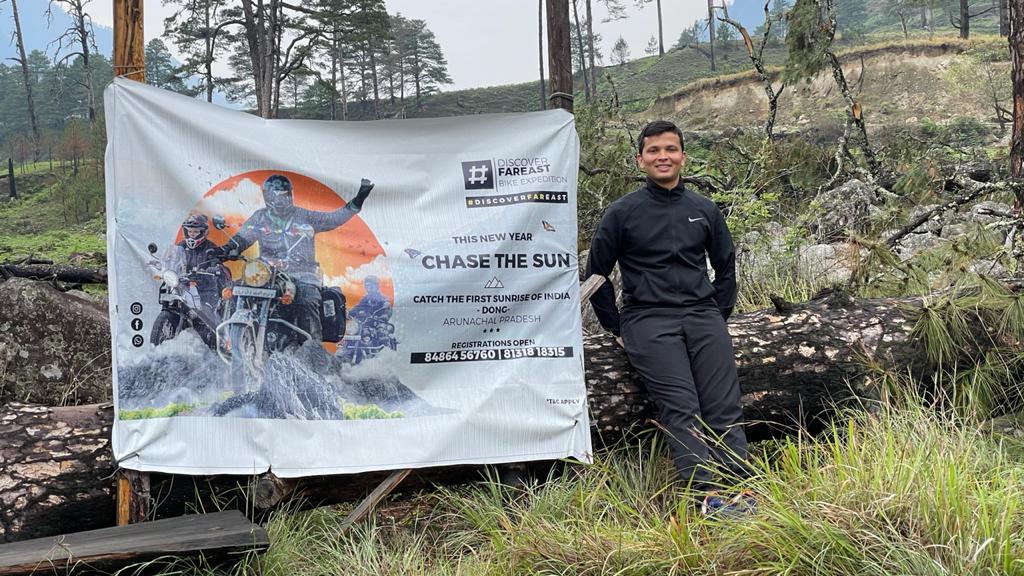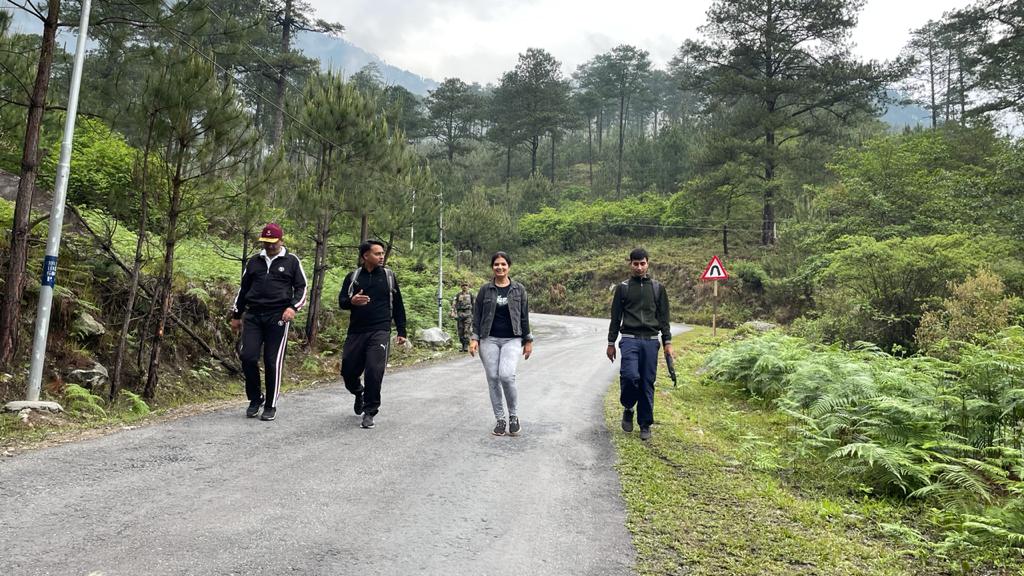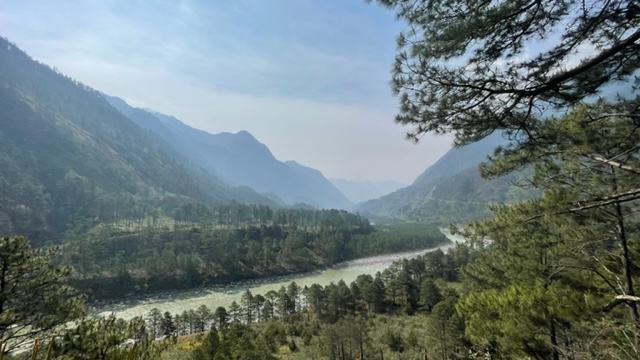 Tawang, Sela pass, Tawang Monastery are the names though that resonate more with people when it comes to Arunachal.
Challenging trekking routes
For the adventurous soul, north-east India presents some challenging trekking routes accompanied by spectacular views. The Bailey Trail Trek in Arunachal Pradesh follows the ancient trade route connecting India, Tibet and Myanmar. Dzukou Valley, Beyul of Pemako, Green Lake, Reiek Mountain and Unakoti are some of the other treks you can explore in this region.
Even if you are not the trekking types, it's picture postcard pretty nonetheless!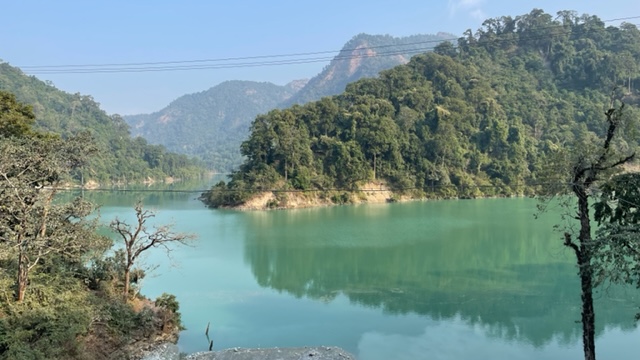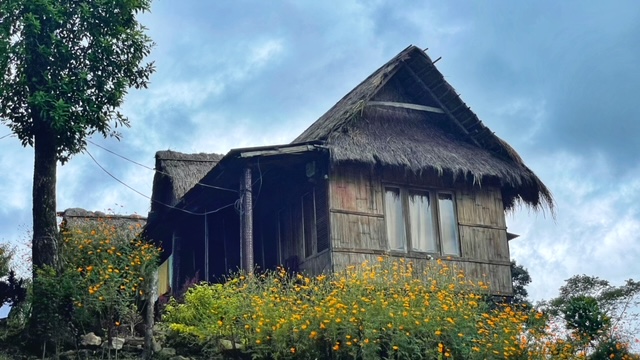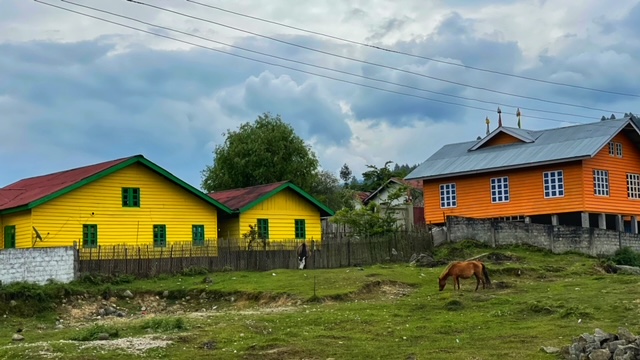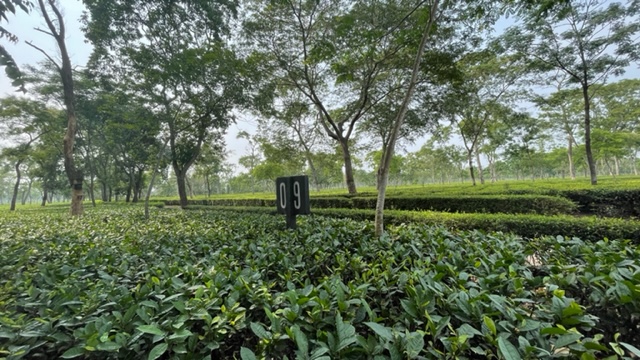 Rich handicrafts heritage
North-east India is home to a large number of tribes and these tribes have a rich handicraft tradition of their own. Given that bamboo grows abundantly in this region, craft around it are widespread in the region. Assam, Manipur, Mizoram, Nagaland and Tripura have some very skilled bamboo craftsmen who make beautiful screens, lamp stands, furniture and baskets among other things. Manipur is recognised for gold and gold plated jewellery, Assam and Meghalaya for their silk textiles ( Assam silk or muga silk is rather famous internationally) and Sikkim for carpet weaving. Coming to the market, Manipur has a market that is run entirely by women and is known as Ima Keithel (mothers market)!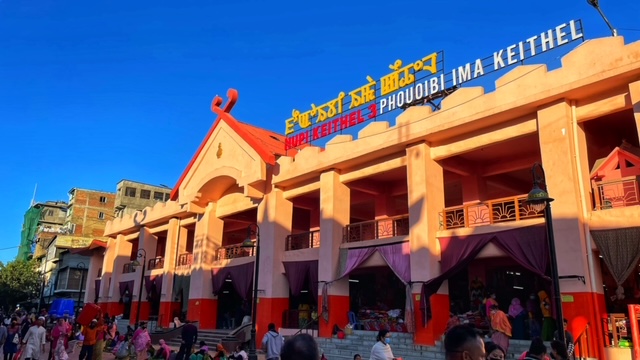 Women truly are a force to reckon with, in the northeast. Meghalaya has a matriarchal society where in property rights are passed to the youngest daughter of the family
Crowning Glory of Indian sports
North-east India is well-known for producing champion sportspeople, especially female athletes. Who doesn't know the Boxer Mary Kom from Manipur! the bronze medal in the competition. At the 2016 Rio Olympics, Dipa Karmakar from Tripura made history as the first Indian female gymnast to compete in the Olympics. The likes of Lovlina Borgohain, Mirabai Chanu, Shanglakpam Nilakanta Sharma, Jeremy Lalrinnunga, Soman rana (Paralympian) are only consolidating northeast's dominance when it comes to Olympics!
While I am at it, Anshu Jamsenpa from Arunachal Pradesh is another renowned sportsperson from north-east India. She is the first woman to scale Mount Everest twice within five days
Actually there is so much more that I would want to write about north east, and in much more detail, but perhaps in another write up, taking one state at a time, and each of them deserve as much !
Its time that our north east brothers and sisters are not 'they' but 'us'. Onus also is on the people of Northeast to welcome their brothers and sisters from other parts of the country without any requirements of Inner Line Permit!
Shall love your feed back !
Copyrights @Aradhana Mishra