History, Nature, fragrant Summer, Beaches- I wanted all this and more and Europe emerged on the horizon as a prospective holiday destination! And not before long, 'prospective' got dropped and it became the destination.
Unlike developed world, when one travels overseas from a developing nation like ours, the biggest concern remains the monetary aspect and to achieve the delicate balance of pleasure and finance. A good planning is required in both the cases, nonetheless.
We were a group of four women, but gender didn't really play much role in this, barring the influence it had on our choice of places that we wanted to visit. We wanted an amalgamation of experiences- art, history, culture, food, music etc. and hence planned for France (Paris and Nice), Switzerland (Interlaken), Czech Republic (Prague), Italy (Rome and Sicily).
VISA
Schengen Visa
If Europe is the place of your dreams, Schengen visa is the one you would require. For UK however, one needs separate visa.
A Schengen tourist visa is a short-stay visa that allows a person to travel to any member of the Schengen area, for stays up to 90 days for tourism or business purpose. It enables its holder to enter, freely travel within, and leave the Schengen zone from any of the Schengen member countries. There are no border controls within the Schengen Zone.
However, if you are planning to study, work, or live in one of the Schengen countries for more than 90 days, then you must apply for a national visa of that European country and not a Schengen Visa.
We got ours through VFS global, a visa facilitating agency, though invariably the visa is granted/not granted by the embassy of the country one has applied the visa for. Also, important point to be noted is, even though Schengen is for the maximum European countries, Visa is applied only for a country where one is staying for the maximum number of days. Port of entry and exit is considered as well. Do a prior research -especially in covid times- to negate the possibility of delay in visa approval as some countries receive higher visa applications than others and delays can happen consequently.
We broadly planned our trip well in advance, like the countries we wanted to travel to (especially our entry and exit port (country), our stays (mostly Airbnb and a hotel which served breakfast) as one needs to fill these details in the visa application.
WHERE DID WE STAY
We mostly stayed in the Airbnb. While in Paris and Rome, we stayed in the suburbs, Nice, Interlaken and Sicily were central. In Prague we stayed in a hotel (family room saved us some moolah). We used Airbnb and booking.com apps, as sometimes u get better deals through the app.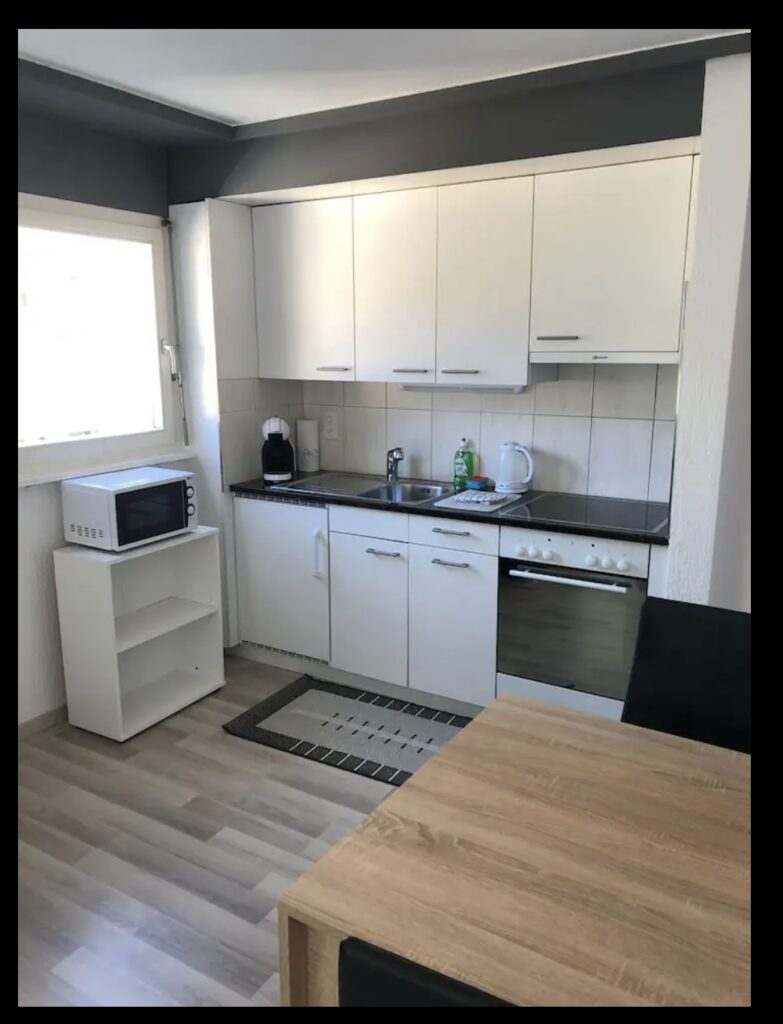 Following should be kept in mind while booking your accommodation.
1. Whether they provide free Wi-Fi or not. Use your mobile data (always get extra pack from your service provider) for essential uses like maps, uber bookings, urgent calls etc. Share photos and videos only when you are back in your room, using wi-fi.
2.Whether they have washing machine or not as you would require doing laundry after every few days.
3. If you are travelling in Summers, do ensure that your place has Air-conditioning as Europe is no longer as cool as it used to be.
4.Usually Airbnb has kitchen area but do ensure that as well before booking. Cooking your breakfast will be quite helpful in the long run. Besides saving you considerable money, this will also give you an opportunity to eat food that tastes the way you want!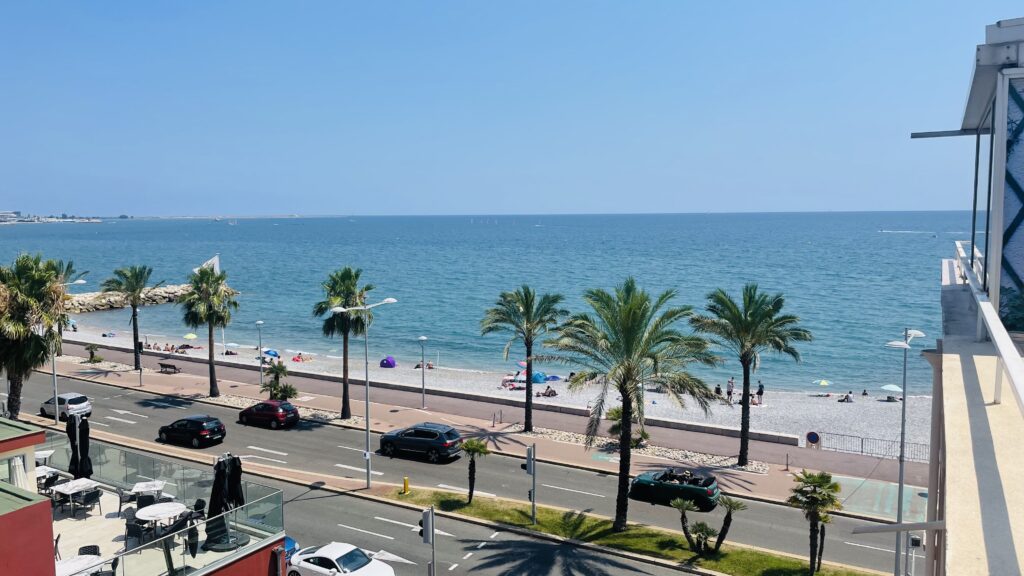 WHAT DID WE EAT
It can be quite challenging when it comes to food in Europe, especially if one is from non-European and non-American countries. What other people eat for change of taste is usually their staple which can get bit more for the palate. The challenge can add an extra hue if one is vegetarian. though a lot of places now offer vegan-thanks to all the hype around it. That can be a savior for the vegetarians.
We would usually get the grocery first thing wherever we went and cooked our breakfast like sandwiches or pasta in our accommodation only. Interestingly, in hindsight, buying grocery from the local store enriched us with more info about the place.
Lunch used to be outside, and dinner sometimes packed and eaten at our place, or sometimes freshly cooked light supper. Also, we carried noodle packets, oats, and other ready to eat stuff with us besides small packets of dry fruits, savory packets, chocolates etc. Cumulatively, it saw us through the twenty-two days that we were away from home.
Lunch time gave us opportunity to try interesting local cuisines. Sicilian Pizzas, French Quiche and tarts and Italian gelato surely left their delectable taste in our mouth.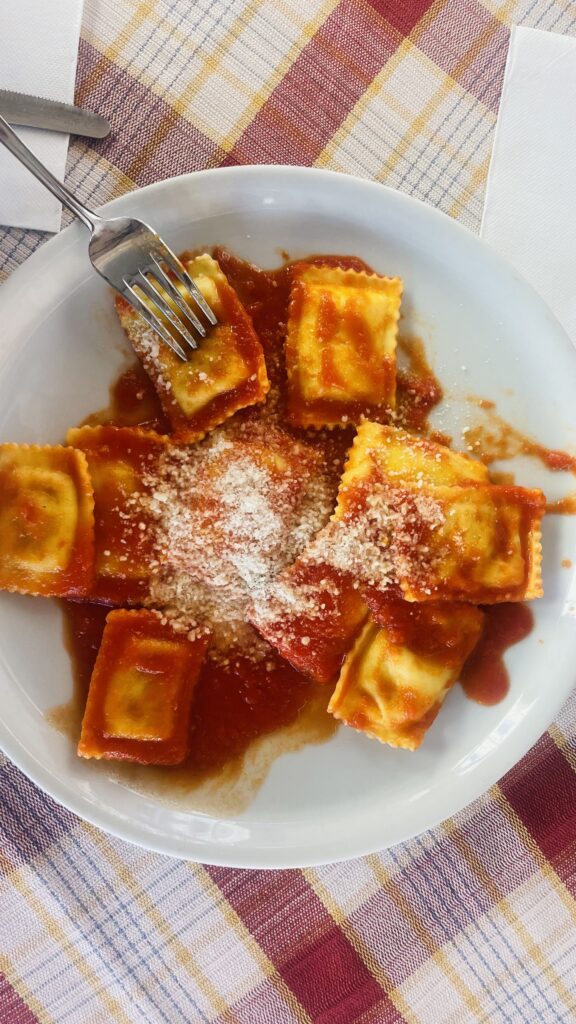 HOW DID WE COMMUTE
For travel to and from the airport we used Uber while for the intracity travel, we used metro and buses. After booking our accommodations, we wrote to each owner if they could assist us with airport pick up and drop. We got the assistance at two places at much lesser rate as compared to Uber. At other places we used Uber. SO, DO INTERACT WITH YOUR BnB OWNER. IT'S ALWAYS HELPFUL.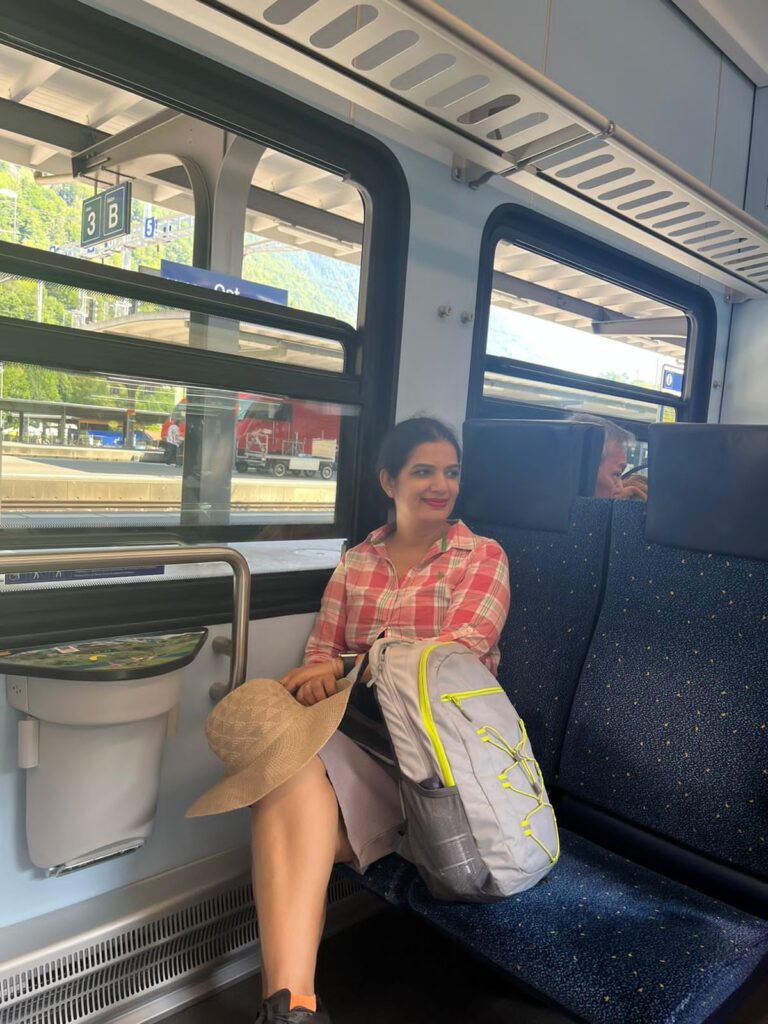 For the intracity travel, we would buy passes for the number of days desired. These passes are great. You can hop on and hop off metros, trams, and buses as many times as you want, and one pass is usually valid for all modes of transportation. You can buy these passes once you reach there. No need for advance booking.
Important Note– While everywhere else, it was a normal procedure of putting the pass through the scanner and then crossing the barrier, in Prague, it was different. There is nothing to stop you. Actually, there is one, but as a tourist and a nonresident it's not easy to take cognizance of the existence of any such thing. We learnt about it the hard way.
We bought our passes and boarded the metro. When the TC came, we showed him our passes. He told us that we needed to get it validated before we boarded. That was a shocker!!!!!!!!! He said that it was written on the backside of the ticket! Now who reads the back side of a normal random metro pass.
Apparently, at the entrance of the metro platform escalator, there was an electronic machine (more like an obscure tiny pillar) which punched the dates on the tickets, thus 'validating' it! But hell, couldn't they give us the passes with dates or better still have a system that allowed entry only after scanning the passes.
Anyways, we ended up paying 1000 crowns (or korunas) per person as fine.
Moral of the story – Read the backside of your pass!
WHAT DID WE SEE
Once we finalized our destination cities, we researched on the best things to do in all those cities. Of course, the famous ones like the Eiffel tower, Louvre, Colosseum, Prague castle, Vatican City etc were no brainers. These places had to be visited. There are other lesser known but interesting places too in these cities which can be quite enthralling and informative, like the catacomb and Montmartre in Paris!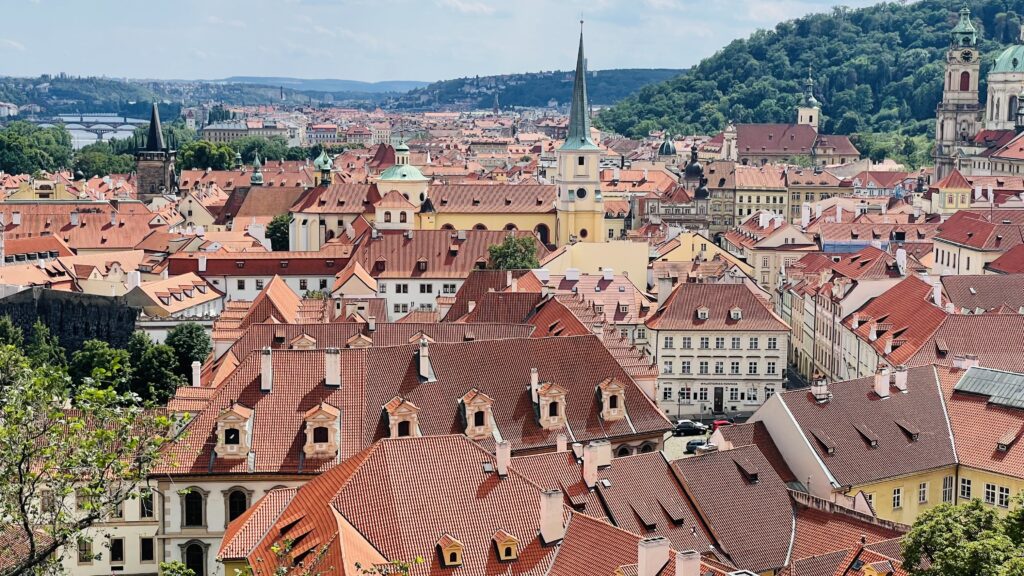 But besides these, we also went for free walking tours in Paris and Rome. By the way, 'Free' in the free walking tour is just a misnomer. At the end of the walk, visitors are supposed to give tip to the guide (about 5-10 euros per person). These guided free tours are an excellent way to explore the city while soaking in the many anecdotes that the guide keeps sharing throughout. One can choose the duration and the timings. In Prague, we didn't take that tour as the city is quite small and very doable on your own.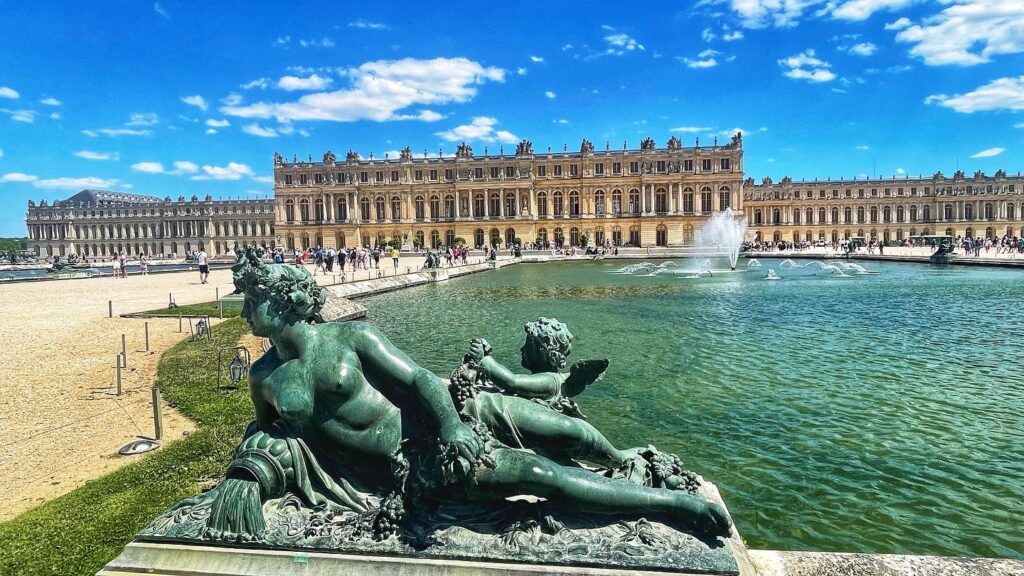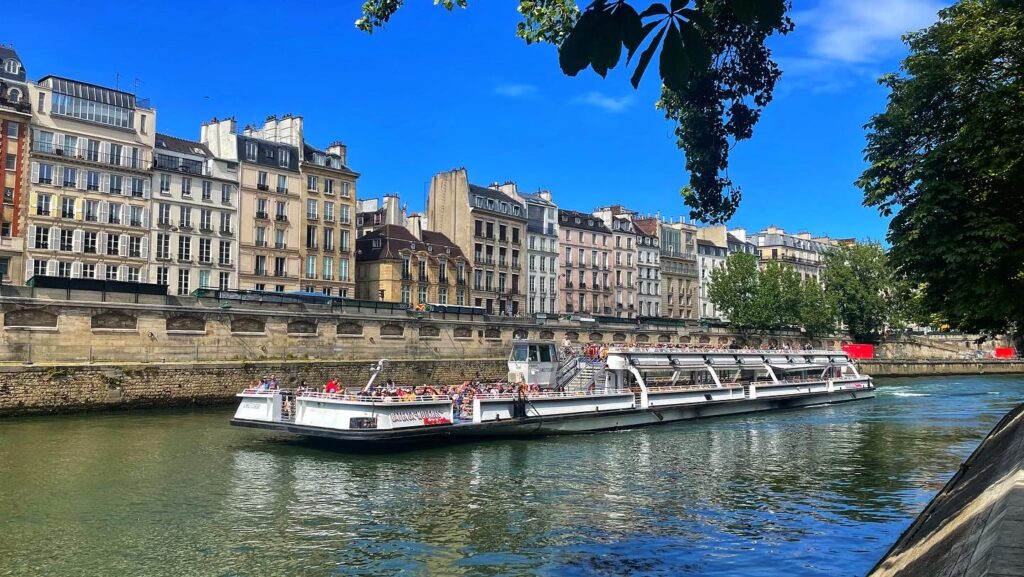 Also, there are varieties of day trips that one can choose from. We did that in Nice. One day we went to the lavender field (the best time to experience that is May and June when the lavender flowers are in full bloom) and another day was reserved for Monaco trip. There are day trips for Versailles (we did that on our own, using metro) and other interesting places close to Paris. Choose places suiting your temperament and interest. You can think of experiencing cultural events as well, like we did in Prague. We went for a musical evening there and what an amazing evening it turned out to be… !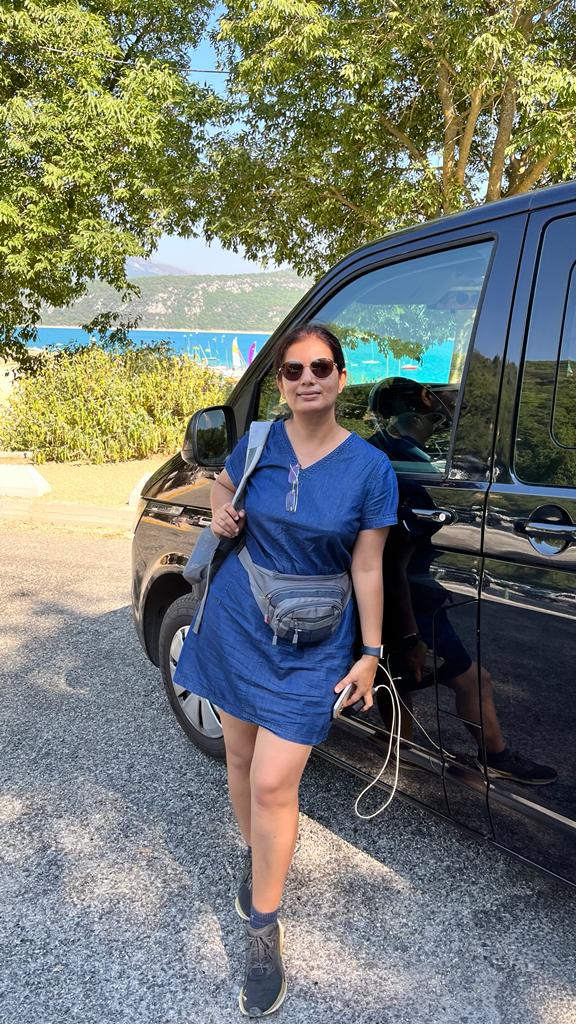 Interlaken was another place which besides being the picture postcard pretty, is also the adventure capital of Switzerland. Watersports, Winter sports, Parasailing, Paragliding- you name it and its there. one of us did paragliding there and she shared that it was worth every penny spent. Just choose your pick.
We went to harder Kulm – the highest point of Interlaken. Think one must go to Harder Kulm as from that vantage point you can enjoy the exquisite and breathtaking sight of two beautiful and magnificent lakes- Thun and Brienz. ( the city is in the middle of these two lakes and hence the name -Interlaken)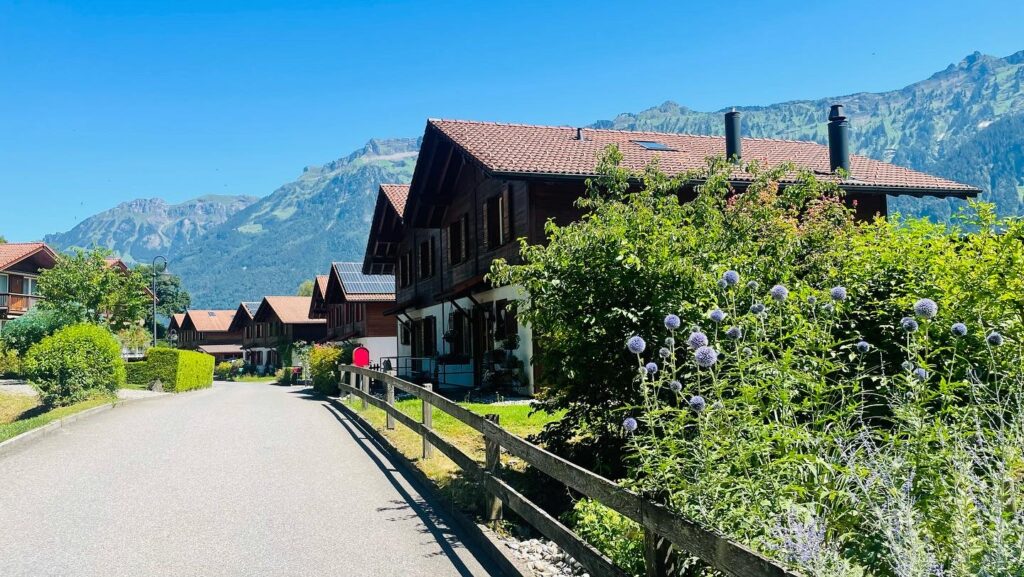 We didn't go to Jungfrau peak as ticket prices seemed too much for us. If you do want to go, book that in advance as well. Prices can go up exorbitantly towards your D day!
In Palermo (Sicily) and Nice city, it was more about the beaches, however if you have time, you should explore Sicily's historical places as well.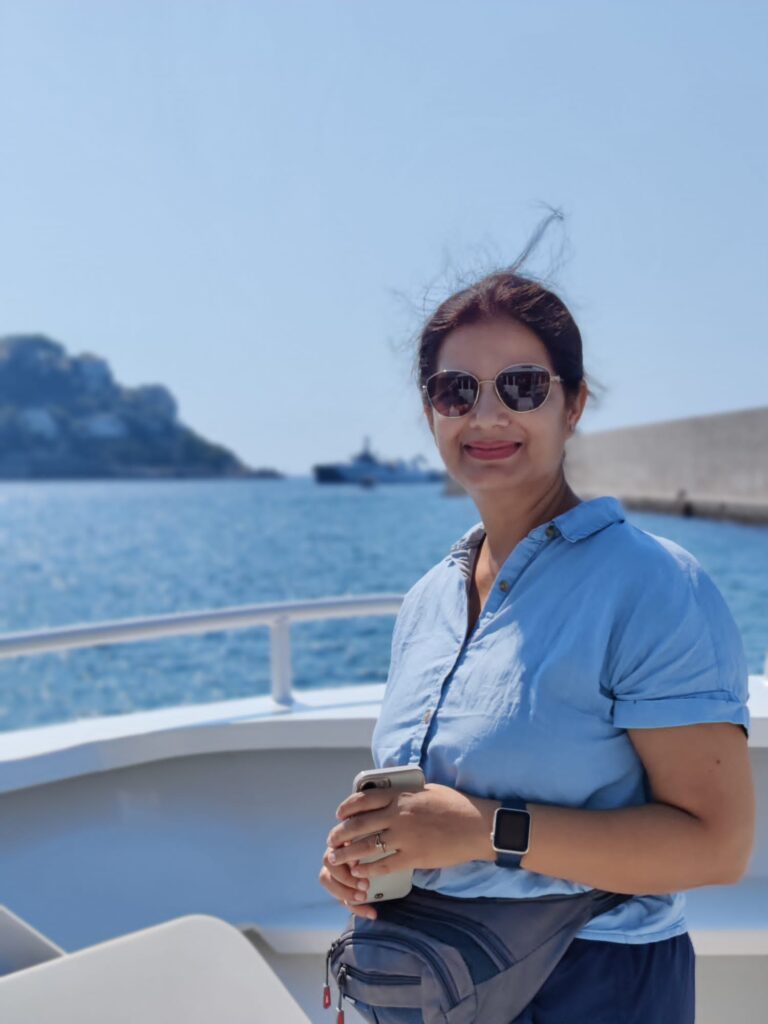 COMMUNICATION
Each European country has its own language and believe it or not, English may not be of much help. It can be helpful if one learns a few oft used phrases around travel. Funnily the sentences that I used the maximum were, 'Je ne parle pas français" (I do not speak French) and 'Parlez-vous Anglais?' (Do you speak English?)! The second one turned out to be rather useful in procuring information from people who could speak English!!!!
In many other scenarios – like talking to uber driver or buying grocery- we used Google translation.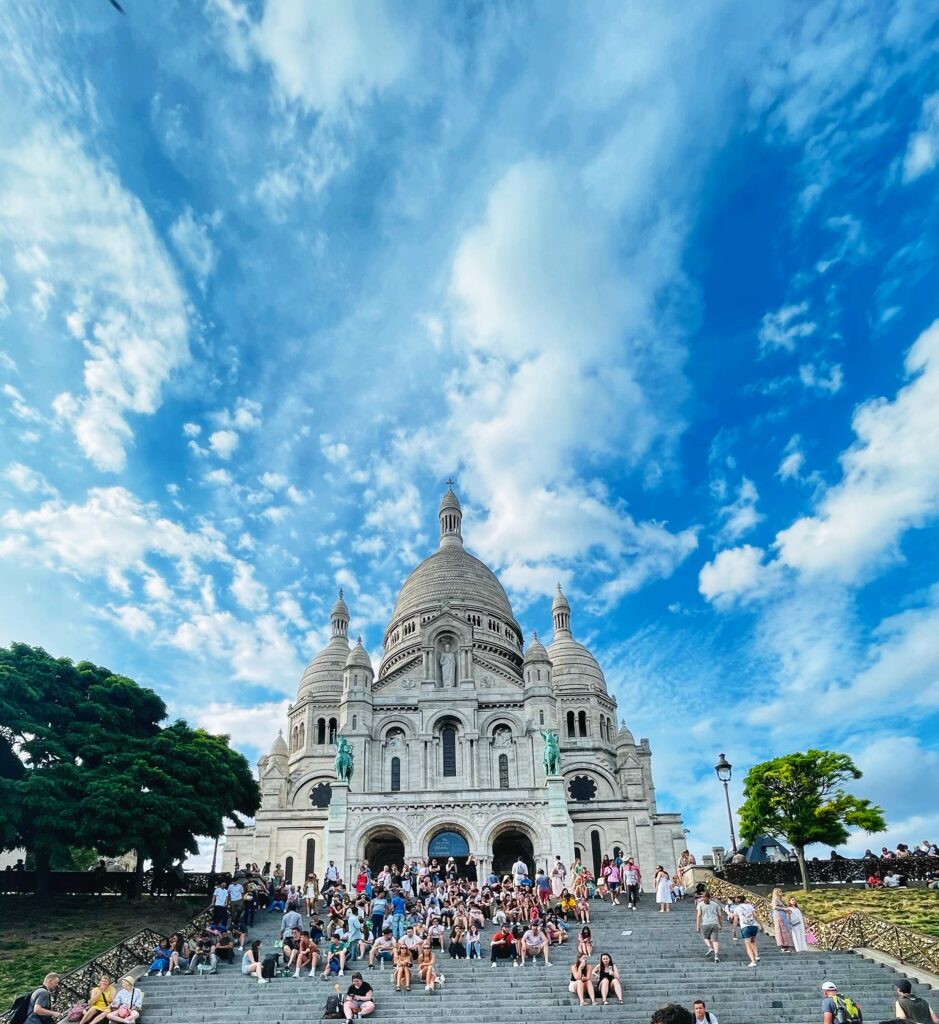 WHAT ABOUT ENTRY TO ALL THOSE FAMOUS MONUMENTS AND PLACES
While some of the places like the Trevi fountain in Rome is free, most of the monuments are ticketed. It's best to book these entry tickets in advance, else it can get quite exhaustive and time consuming (that is if the tickets are available, as most of the times they are sold off ) if one wants to buy those tickets on the visit day at the entry point.
While booking, one can opt for guided/audio guided/ no guide tours. We booked guided Vatican tour but Colosseum and Louvre were the audio tours. As a side note, I didn't find Vatican tour too invigorating. After a point, it became repetitive and just a show of Vatican's richness ( Actually we were too driven by Dan Brown's Da Vinci Code and so wanted to see Vatican Museum and the Sistine Chapel !! 😀 :D), but then it's strictly my opinion.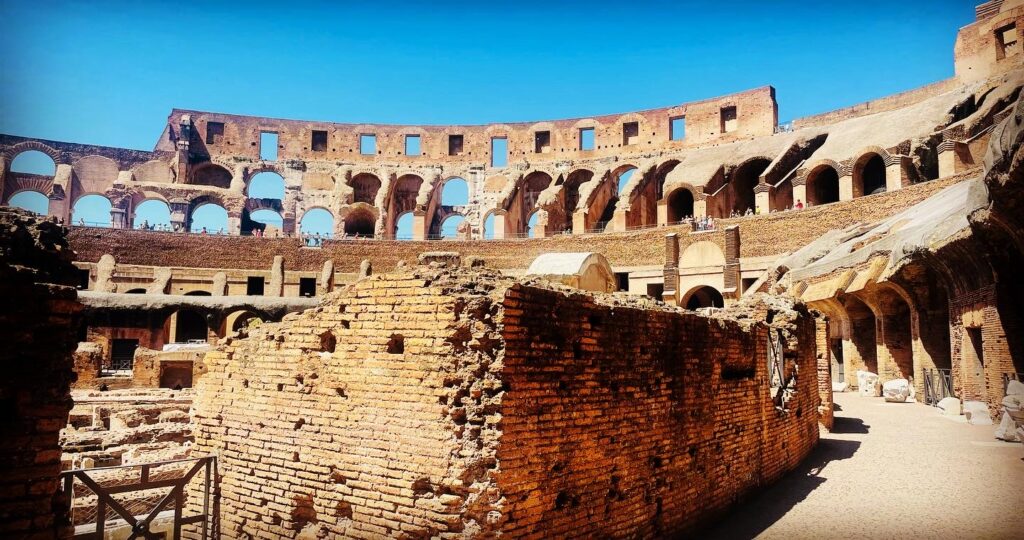 Our day trips were also booked in advance. There are quite a number of apps that can be helpful. We found our deals using Getyourguide, klook and Viator.
MONEY MATTERS
For any kind of transactions, we used credit cards with 3.5 percent surcharge over and above the existing conversion rate of the day. This is always beneficial than buying Euros from airport or any forex supplier. Their charges always amount to almost 5 percent. Also, if one has to return the surplus, the same charges get reapplied. Besides this, keep in mind that not all countries use Euro as their currency (Franks in Switzerland, Koruna in Czech Republic). However, 300-400 Euros ( or the currency of the country you are arriving in first) in cash is recommended to begin the journey with, which can be drawn at the arrival airport using the Debit Card with almost similar surcharge.
Some additional but important points
1. Carry a universal adapter as most European counties have type C sockets. The Indian two pin plugs do get in the type C socket with little pressure on pins however, three pin plugs won't go in.
2. A pair of comfortable walking shoes is a must, for you need to walk a lot there.
3. A good hat and a pair of sunglasses for sun protection
4. Foldable umbrella
5. Whatever you may think of the European cities, they are as susceptible to pickpocketing and other such crimes as any random one, especially Paris and Rome! So please stay alert at all times and more so while using public transports ( I had almost lost my phone while getting into a metro in Rome).
6. Do check for discounts if you have minor/students below the age of 26 in your group. Lot of places like Louvre, Catacomb, Vatican offer student/minor discounts!
7.While booking internal flight tickets (all flights from one country to another in EU is considered domestic), pay attention to the baggage size and number permitted. Some of the cheaper airlines don't permit free cabin baggage. It's better to buy that beforehand.
Hope this write up helps in planning your Europe trip. Pls feel free to come up with any further query. Before I wrap this article up, I must add that your sense of fulfilment shall be directly proportional to the effort that you put in to plan your travel. Of course , it would be way easier to handover the rein to a travel company and stay hassle free….but that would also mean staying free from any meaningful experiences as well! Take your pick.
Copyright@AradhanaMishra